Brings digital ideas to life with beautifully executed, creative design
We Serve : Agencies | Businesses | Freelancers
New company? New coat for the older one? Make advantage of our creative heads! Wiselook is one of the best logo designing company in India and We'll give you logo with story. Ingenious, giving a true picture of company's activities and easy to remember.
Foundation stone for building a legendary brand.
Corporate Identity Design
Promotion also without internet. Professional corporate identity design from under our pencils will promote you everywhere it will end up. We will design your complete set of Corporate Identity.
Everything will be based on your branding. In the form of professional Logo, Business Cards, Letterhead, Envelope, Invoice, Package Design, Album Cover, Wallpaper, T-Shirt, Facebook Cover, Twitter Cover, Flyer, etc …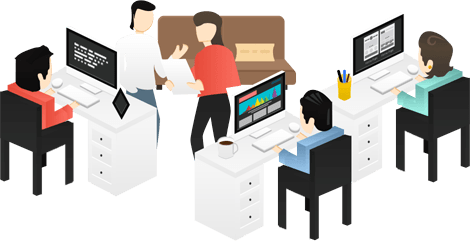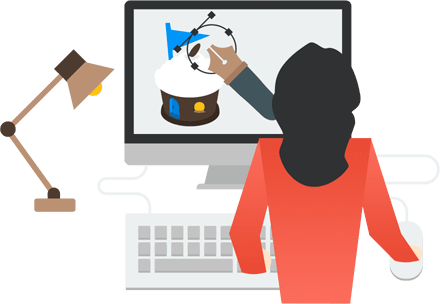 New technologies may be introduced every other day, but the majority of people who use online facilities are still not tech savvy. So, it's crucial that the sites that are designed have very self explanatory and simple concept.
The idea is that users should be able to use websites without any help or guidance from others. Once a user has a wonderful experience at your website, they would be coming to it often and you'll have an increased traffic rate!
Frequently Asked Questions
1. How long will my project take?
It really depends on the logo designs. We give you an idea of how much time it takes to finish your work after we have reviewed all the details and before we officially start the project.
2. I am not sure of how my logo should look like. What should I do?
You need not do anything. Just tell us about your business & industry you are working in & leave the rest to our creative & professional logo designers.
3. I have some ideas for my logo. Can you incorporate them?
Yes, we wholeheartedly welcome your ideas. Just tell your ideas to us & we will further work on them to provide you with the logo matching your concept & our professional designing skills.
4. How is my new logo delivered?
Your new logo draft will be delivered via email.
5. What if I don't like any of the concepts?
We provide one concept at a time so that you can provide us needed input for the next concept. It is highly unlikely that you will not like any of the concepts.
6. In which all formats will my logo be supplied once a design has been finalized?
It depends on the package chosen by you. The highest package provides you logo in these format : EPS, CDR, GIF, PDF, PNG, JPG, PSD.
7. I need a custom package, what will be the price?
Pricing will vary depending on the things you required in your Corporate Branding. Please send us an email along with the details of your project so we can give you a custom quote.
Excited! Call us (+91) 9170763758